There are timeless Christmas tree decorating ideas that never go out of style, match other yuletide décor beautifully, and constantly provide a regal appearance that's perfect for the season: gold and silver decorations. Here are several inspiring gold and silver choices that are perfect for your Christmas tree:
Silver Christmas Decorations
Silver Christmas balls instantly add a touch of sophistication to your tree. The contrast between the lively evergreens and the sleek and shimmering ornaments creates a dazzling spectacle that conveys elegance in any space. Guests and loved ones will look at your tree for a few seconds just to bask in its beauty. Mix up the ornaments. Get solid ones and striped ones. This will create a contrast that will add more character to your centerpiece.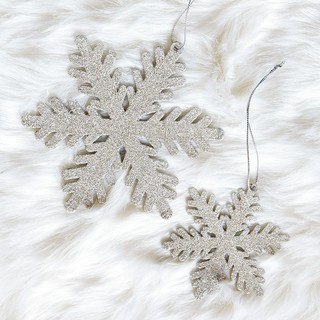 Silver snowflakes are another type of adornment that you can hang on branches. These ornaments bring the unique look of a wintry landscape. The color carries a touch of serenity to your room while the geometric design adds grace and versatility to your space.  Pair these with pine cones and leaves to take full advantage of the season's wintry charm.
Antique pieces are also excellent choices. These small items with their traditional but timeless shapes and forms add an Old World flair to spaces. They are perfect for houses with classic themes and even rustic, cabin-like undertones. These are particularly lovely with white clear lights that accentuate their physical appearance.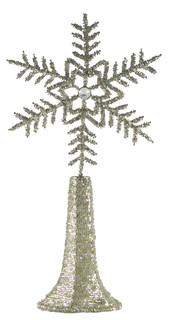 Finally, a great finishing touch is to use a silver snowflake tree topper. This tree topper is a superb alternative to traditional star-shaped ornaments. At the same, it's also a great way to capture the appeal of other silver accents in your room.
Gold Christmas Decorations
The color gold has the distinctive quality of inspiring deep sentiment while conveying a regal mood. Gold Christmas balls deliver this precious appeal effortlessly. What's particularly great about these items is that they go well with both evergreens and artificial white Christmas trees.
Gold can also be used to give your tree an air of mysticism. Pairing gold lights with a deep green Christmas tree creates an enchanting vision that reminds people of evergreens surrounded by dozens of beautiful fireflies. This enthralling look is especially more delightful at night, when the gold lights shine bright, filling your space with a magical air.
Gold is also one of those colors that just becomes so much more beautiful when it's paired with similarly colored items. Traditional artificial Christmas trees, like the one in the image, benefit from a combination of gold-colored balls, leaves, flowers, and even gold iridescent lights. A bountiful display such as this fills homes with a royal and lavish appeal that's synonymous with the season.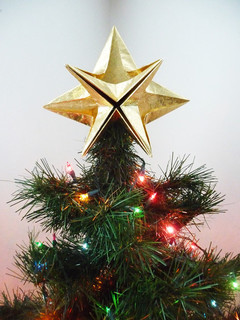 Of course, nothing says Christmas like a gorgeous star tree topper. An impeccable addition to any holiday décor, this piece is a powerful statement about the special and festive meaning of the season. This is the perfect crown for any type of Christmas tree.
Add style, sophistication, and beauty to your home this Christmas season with these gold and silver decorating ideas from Tree Classics.
—